Sound Therapy is not intended for diagnosing or treating illnesses, but rather as a means of proactively preventing stress and improving overall well-being.
We offer various types of therapeutic sessions to help you release stress and tension from your body and mind.
Pioneering Psychologist and Sound Therapy Innovator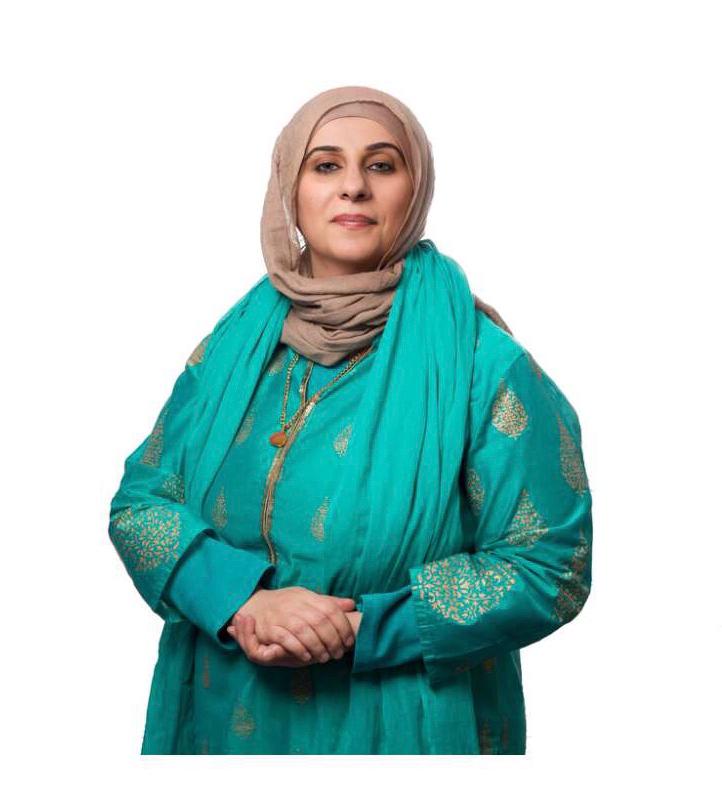 Anan Haider is a remarkable individual whose dedication to personal and professional growth has propelled her to new heights in the field of psychology. With an illustrious career spanning 28 years, she has consistently demonstrated a thirst for knowledge and a passion for helping others. Her journey, marked by a commitment to holistic well-being, has led her to become the first Kuwaiti to be certified in Sound Therapy from America.
As the first Kuwaiti to achieve this certification, Haider not only broke new ground but also opened doors for others to embrace this innovative therapeutic approach.
Driven by a thirst for knowledge and a desire to explore the transformative power of alternative healing modalities, Haider began her journey with a degree in psychology from Kuwait University- Department of General Psychology. Throughout her years of practice, she delved deep into the complexities of the human psyche, touching countless lives along the way. Later on, her desire to explore complementary healing disciplines sparked a transformative path towards embracing the humanities and spiritual studies, which led her to pursue Sound Therapy certification. She diligently studied the principles and techniques of Sound Therapy, harnessing the potential of sound vibrations to facilitate healing and well-being.
With her extensive experience in psychology combined with her sound therapy expertise, Haider has become a guru for individuals seeking holistic healing. Her unique blend of traditional psychological techniques and sound therapy interventions allows her to address the different needs of her clients' well-being. Inspired by her personal journey of witnessing the transformative power of sound therapy, she embarked on a mission to bring happiness and healing to others. After experiencing the profound impact of sound therapy while visiting her son in the US, she discovered the joy of dancing her happy dance once again.
Motivated by this transformative experience, Haider founded Vibro, a groundbreaking initiative dedicated to bringing the transformative power of Vibroacoustic Therapy to Kuwait. As the sole authorized agent in the country, Vibro offers a unique and unparalleled experience for individuals seeking holistic healing.
With a deep understanding of the therapeutic benefits of sound and vibration, Vibro provides a safe and nurturing space for clients to embark on a journey of self-discovery and well-being.
Through tailored sessions and expert guidance, Vibro empowers individuals to unlock their inner potential, find balance, and rejuvenate their mind, body, and spirit. Step into the world of Vibro and discover a new dimension of wellness that harmonizes sound, vibration, and healing.
"Asalamu alykum. I came with my mom and sister today to try out these sessions. I found the results to be very out of this world. I feel so good and encourage others to try them out! You'll feel something change from within you."
---
Reem Abdullah
"Asalamu alykum. I am currently a high school senior. As many of you know, we are now entering the final exams and getting ready to test. There is a lot of stress attached to these exams. I needed to renew and relax before taking the exams so I started looking around for a means to destress. I came across Sound Therapy services and am very much appreciative that I did. It's only 30 minutes of your time, but the results are great!".
---
Renad Abdullah
"I am a Bank Manager in Kuwait, and a mother of 4. Without doubt, just like many people, my life can get very stressful sometimes, what with work, family, and taking care of everyday needs. This put me under a lot of physical, mental and psychological stress. As a result, I started to search for a means to get me out of these stressors. I came across these services and have found tremendous change and benefit in them. It's only a 30 minute session, but there is great benefit to them. It takes you from one world to another. I have found that I am less stressed than before and am enjoying life more. Without hesitation, I encourage everyone to give Sound Therapy a try."
---
Rafaa Mohammed